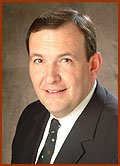 Great news for New England–just got this from Dave Ricard of the New England Center for Expository Preaching:
"I was informed tonight that Ligon Duncan has agreed to join Thabiti Anyabwile at Island Pond Baptist Church for NECEP 2011 Pastors' Conference on May 2-3, 2011.
Pastors will be given first priority for seating since this time is designed specifically for them.
Pastors can pre-register here.  Note:  This does not reserve seats.  It simply gives those who pre-register first notice when registration begins. (There are already 40+ people pre-registered for next year.)"
I'm glad to hear this from Dave.  If you're in New England and belong to a helpful organization, make sure to sign up and mark this on your calendar.  It would be worth driving a good while–whether on I-95 or far from it–for the excellent teaching and fellowship (and the chance to meet Dave Ricard).
Also, if you are interested in an internship in this region, look here and think seriously about the NECEP, which is accredited by numerous seminaries.
Great news for New England–just got this from Dave Ricard of the New England Center for Expository Preaching:
"I was informed tonight that Ligon Duncan has agreed to join Thabiti Anyabwile at Island Pond Baptist Church for …